Stay and Train Weekends Available in Billings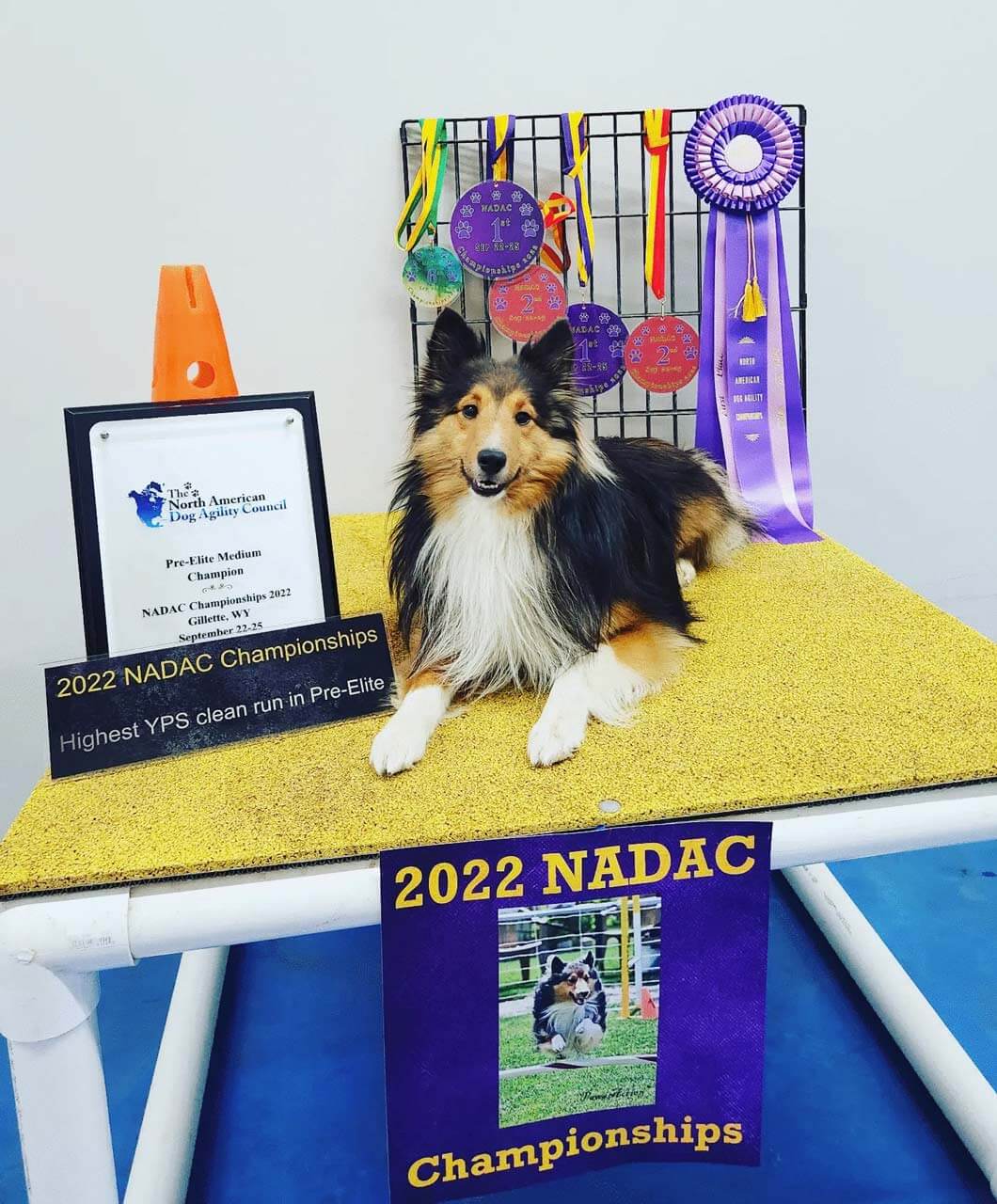 Pre-Elite Medium Champion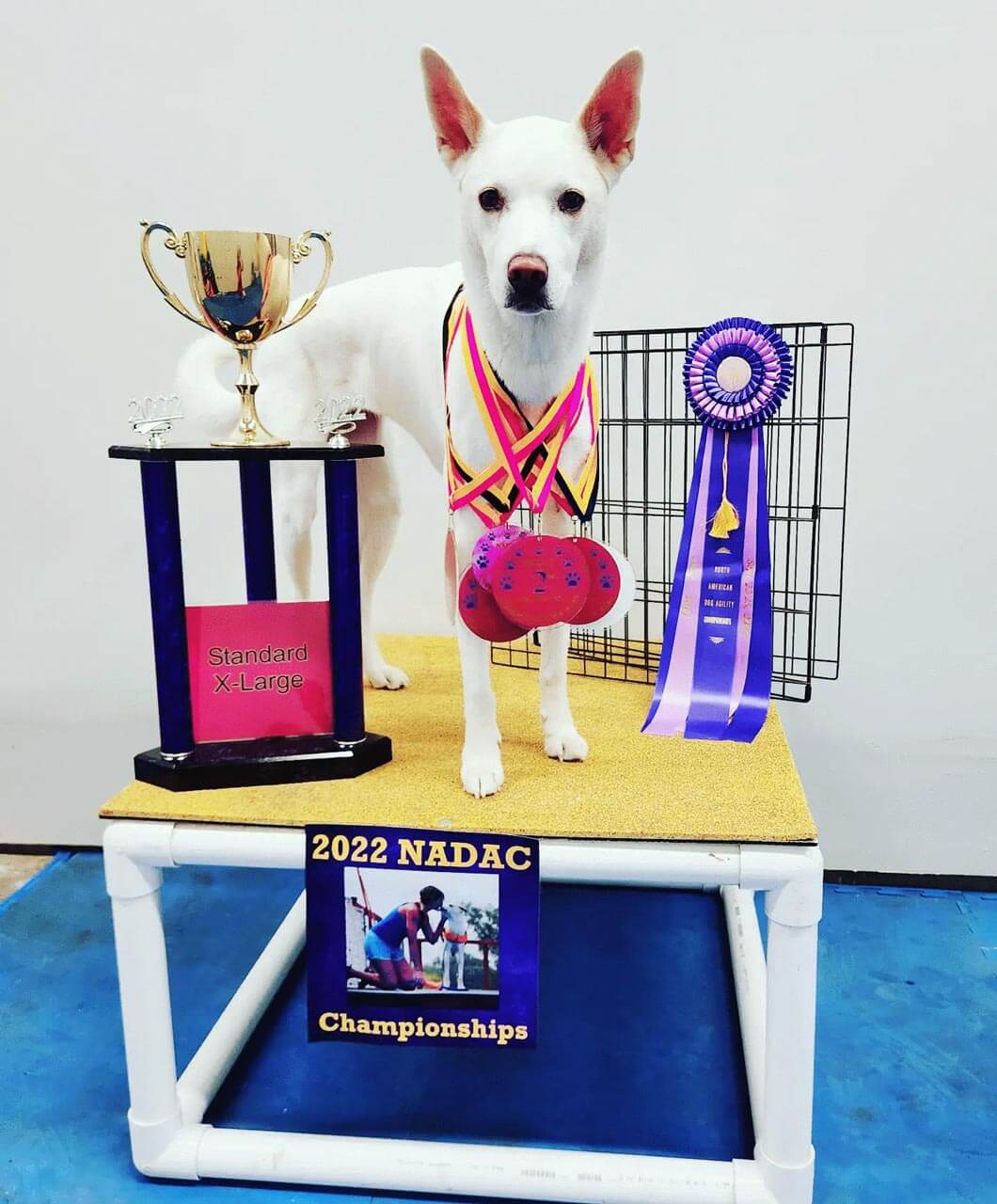 Training Is Fun!
Billings K9 Coaching is a dog sport venue in Billings, MT located just a few minutes from Shiloh Crossing Blvd. BKC offers classes and private lessons for agility, barn hunt, K9 body awareness, and dock diving. The indoor agility arena is 45 x 60 feet with a sand/compost mix surface. Agility classes are also offered outdoors. The Barn Hunt building is insulated with a heated/cooled crating area offering year round use.
The swimming pool is above ground and holds 27,900 gallons of water (21'x41.5'x4'). The dock is 40 feet long by 8 feet wide with a turf surface and sits two feet above the water. The pool is owned by Montana K9 Aquatics who is a North American Diving Dogs event hosting facility. The pool is open May through September. New clients can book pool time here.
If it's dog sports you are looking for, you've come to the right place!
In The News
Dock diving as a dog sport grows in Billings area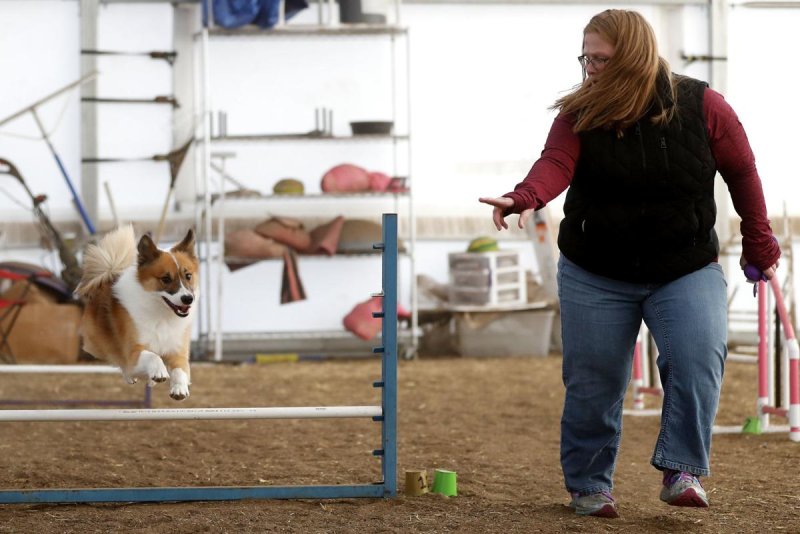 When Billings resident Heather Kovis purchased her Icelandic sheepdog from an Ohio breeder two years ago she was hoping to enter the world of sporting dogs.
The investment has paid off as Hook, her dog's name, was the No. 1 Icelandic sheepdog in the North America Diving Dogs distance rankings in 2019, with a season average of 15-feet, 9-inches in 37 jumps. Not bad considering he didn't start jumping until the 2018 season when his best leap was 11 feet.
"He loves it," Kovis said. "He has so much fun doing it. You can tell."
Shasta Goes To The 2018 NADAC Championships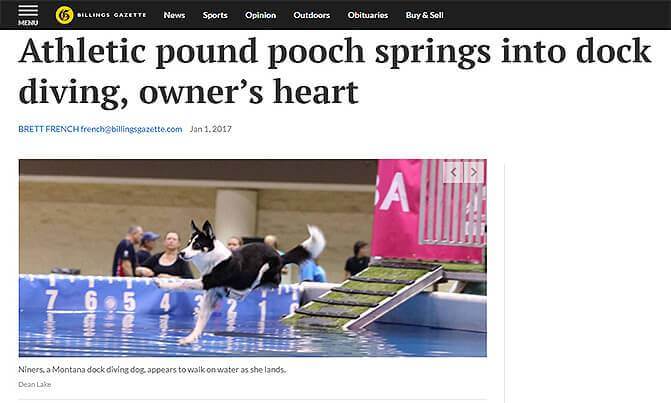 Although a 15-pound, perky-eared dog named Niners is drawing praise for her dock diving skills, the pooch's other talent seems even more important.
"She's the most loving, sweetest dog I've ever met," said Pam Horner-Pfau, Niners' adopted owner.
Because of that affectionate nature, the dainty black-and-white pup that seems fearless about flying into water has become somewhat of a lifesaver.
My 7 year old spaniel mix, Padmé, absolutely loves agility. Pam has done an excellent job in coaching her. Even when Padmé hasn't done any practicing for awhile, she still never skips a beat. She loves it so much. She also hated the water, but after getting into the pool with Pam, her mind was changed. I took her fishing and she got into the river 3 times for a quick swim!!!!
Pam is a great dog person, she treats everyone and there dogs with respect. I would recommend getting your dog out to cool off at the pool in this hot weather.
Pam is great to work with. Up beat and positive. I look forward to many more training sessions with her. Thanks Pam for the Intro classes to see if it's something we would like to learn more about.